Freedom

from Chaos
Waste less time finding browser tabs.
Access all your messages, calendars, and contacts in one fast app. Filter and organize the way you like. Manage all accounts separately or in a unified inbox. Thunderbird simply makes your life simpler.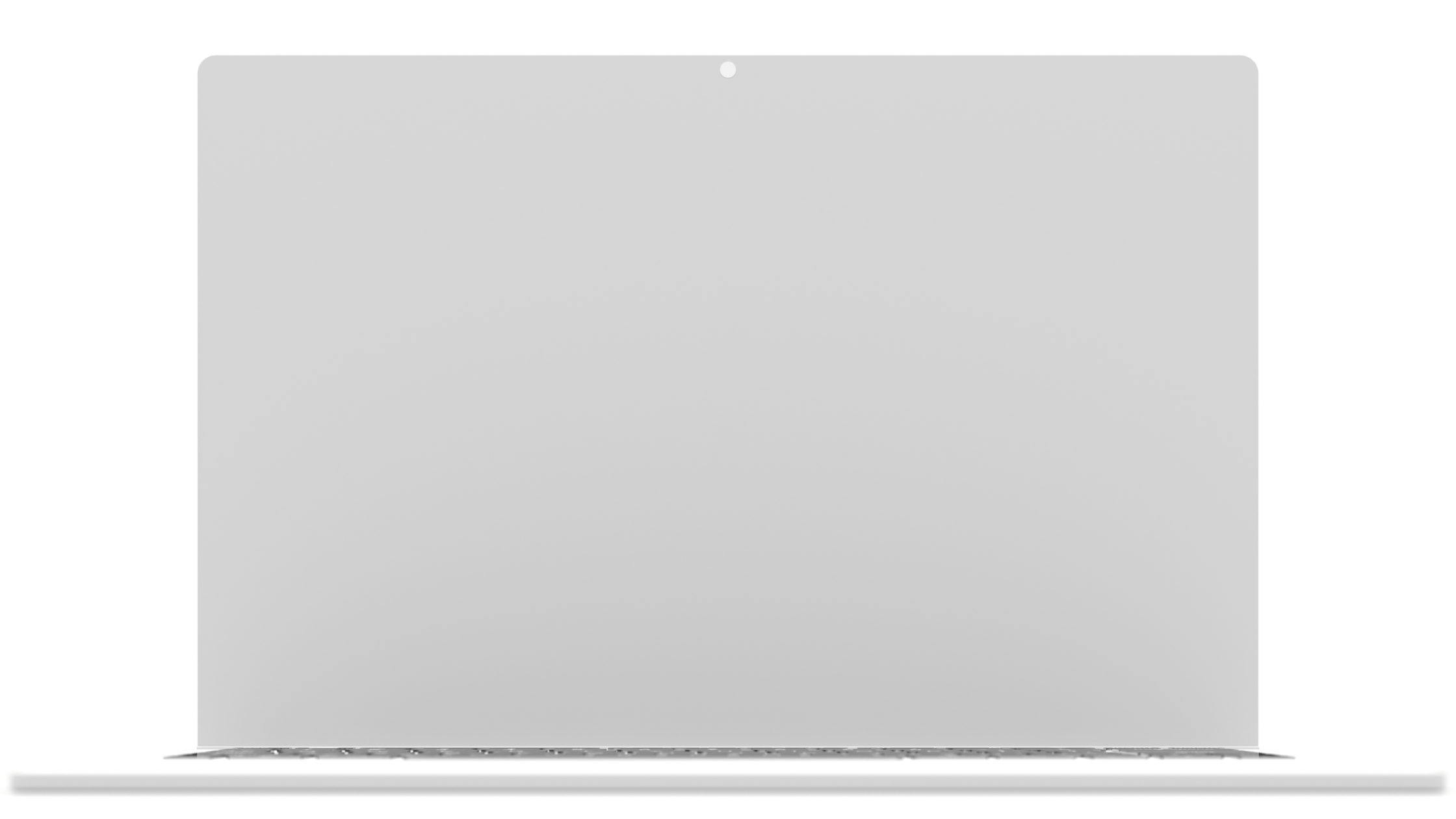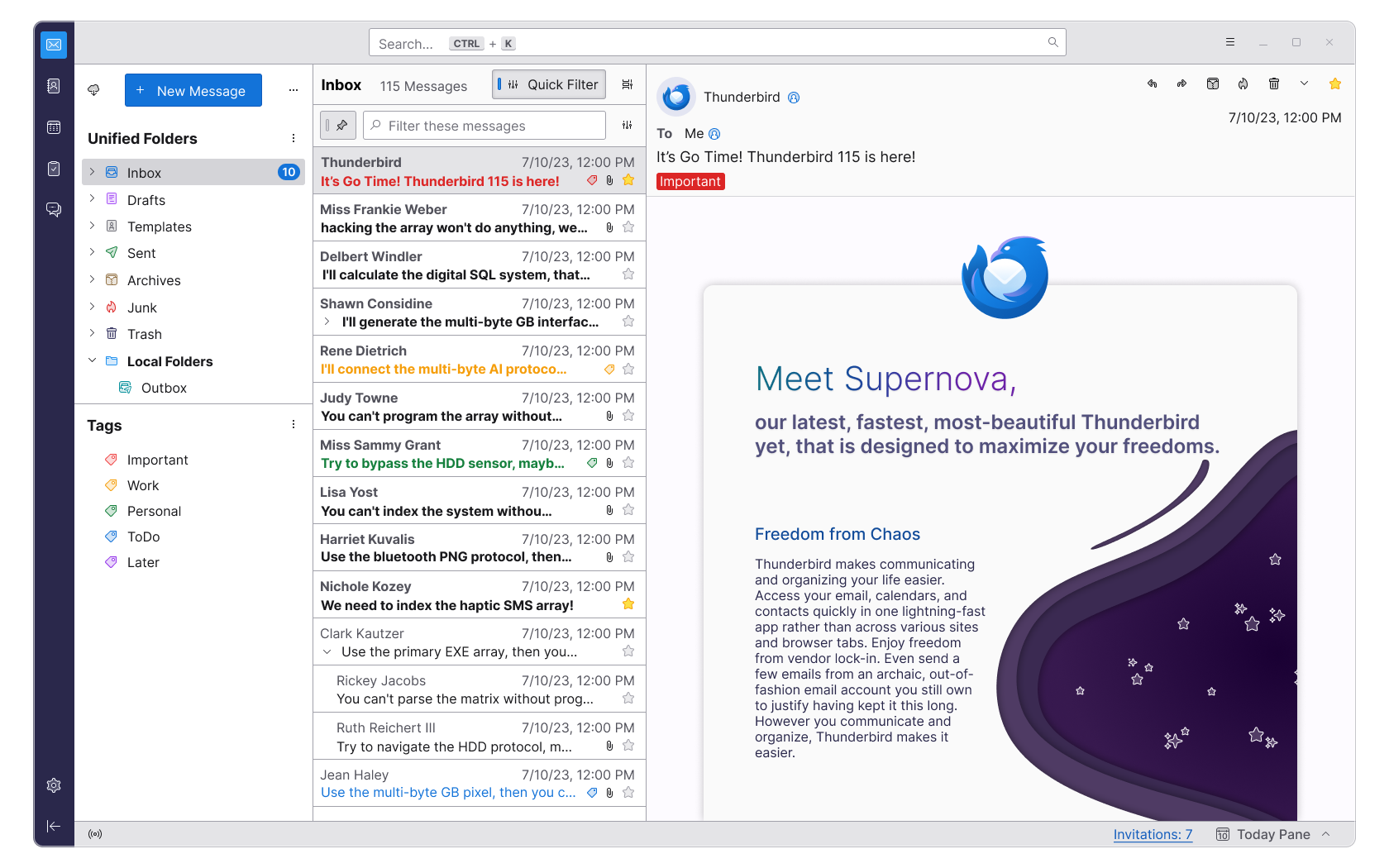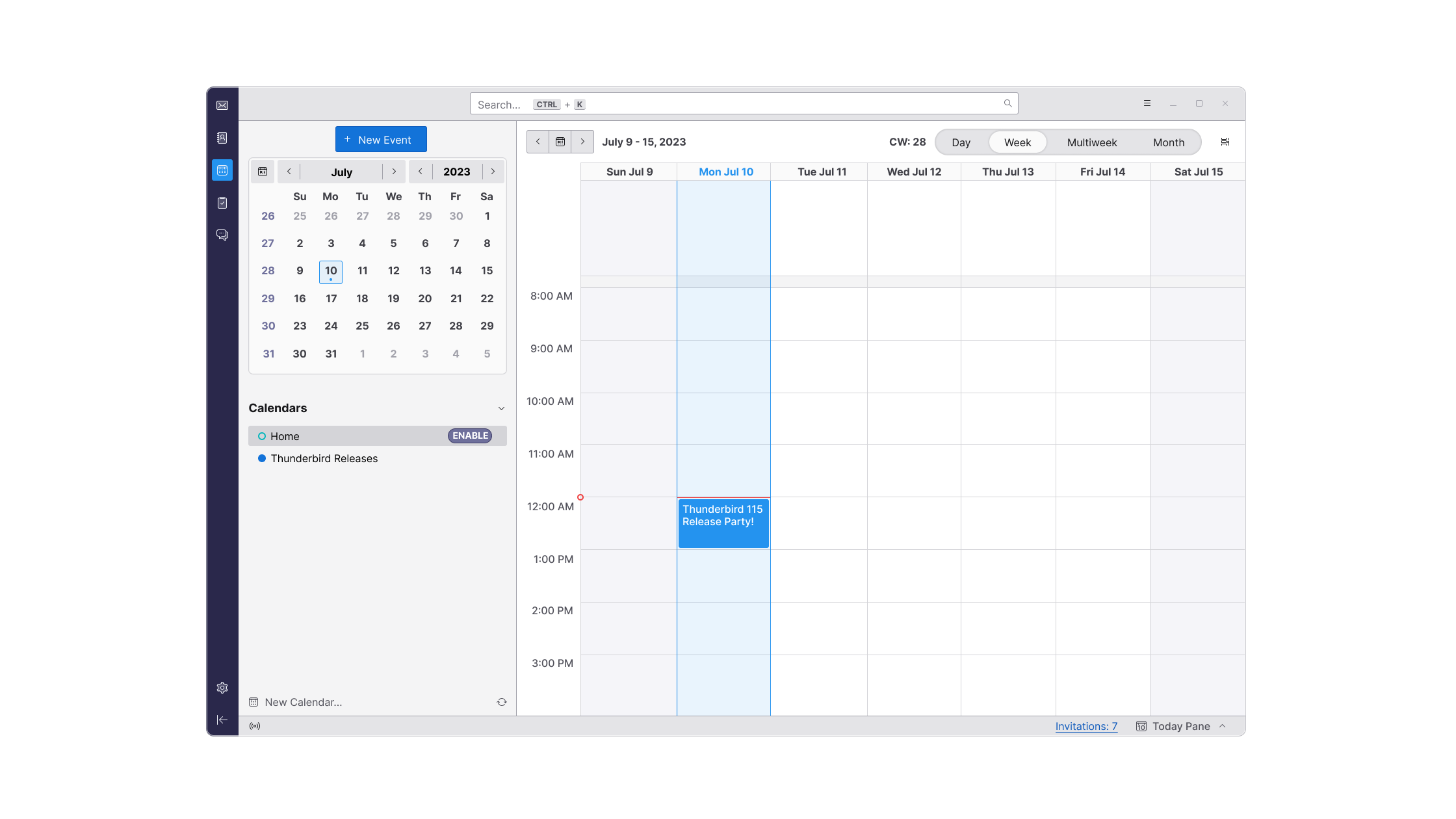 Freedom

from Manipulation
Our agenda isn't hidden. It's to make the world better.
Thunderbird is funded by user donations. We don't collect personal data, sell ads in your inbox, or secretly train AI with your private conversations. Thunderbird is open source. As part of the Mozilla family you can be confident we always put your privacy and security first.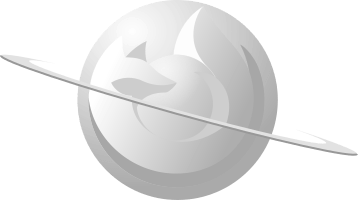 Freedom

to Geek Out
Thunderbird is yours.
Thunderbird is clean and elegant by default, but easily customizable to match your workflow and visual preferences. It is loaded with unique and powerful features. Here are just a few that people love:
Its unified inbox enables me to stay sane even in the busiest of times. I am never switching e-mail clients again!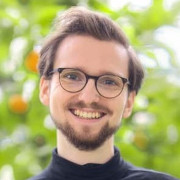 Max
Software Developer, Austria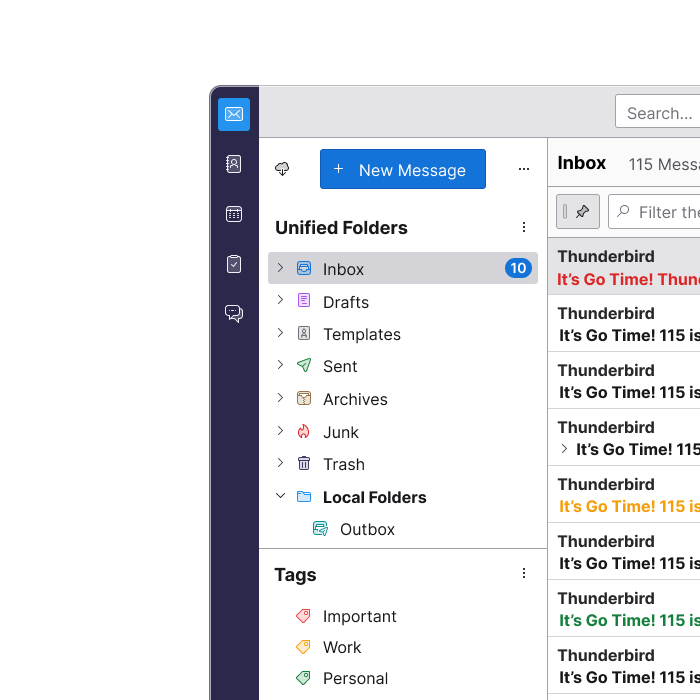 I love the tag feature. I tag something important and find it quickly.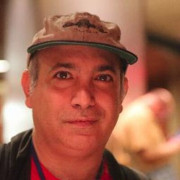 Juan
Computer Scientist, USA
It is the first program I install on any PC I use / own... I use it on Windows / Mac and Linux.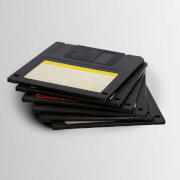 Ernie
I.T. Manager, UK
Having an open source alternative [for] receiving and managing email... is great for privacy.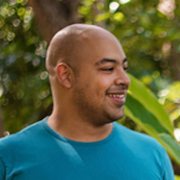 Rolando
Web Developer, Costa Rica
[Thunderbird] empowers me to maintain ownership of my emails.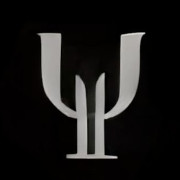 Beegy
Engineer, USA
You'd be hard pressed to find a client more extensible than Thunderbird!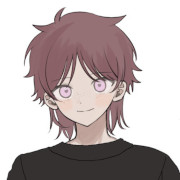 Dom
Student, UK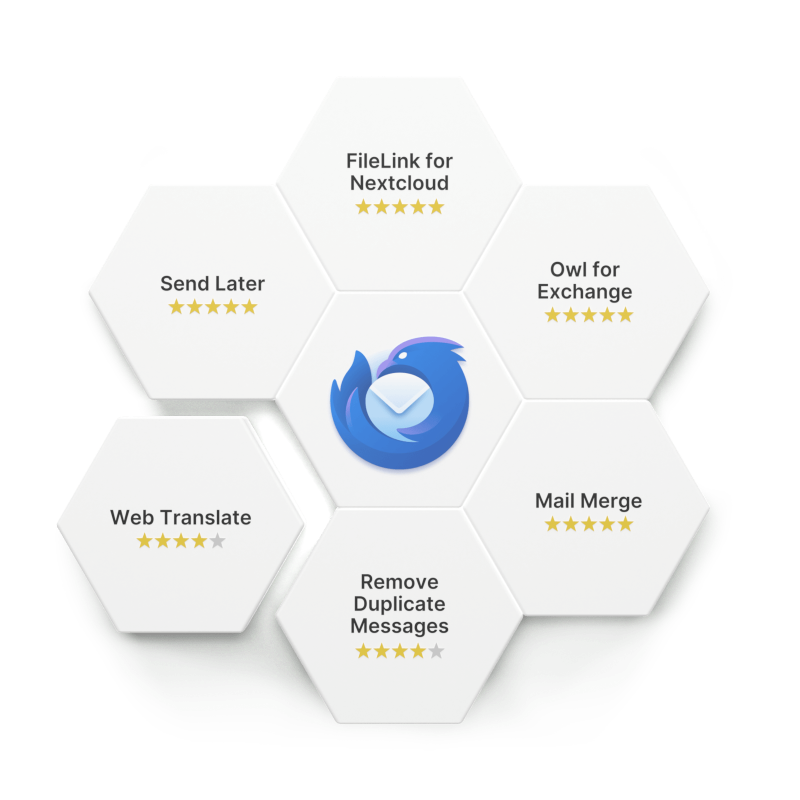 Are you ready to love email again?
Free

Your Inbox
Free forever.
Donate
to make it better.
Learn

What's Next

Thunderbird keeps getting better. Subscribe to our newsletter and follow us on social media to stay informed.